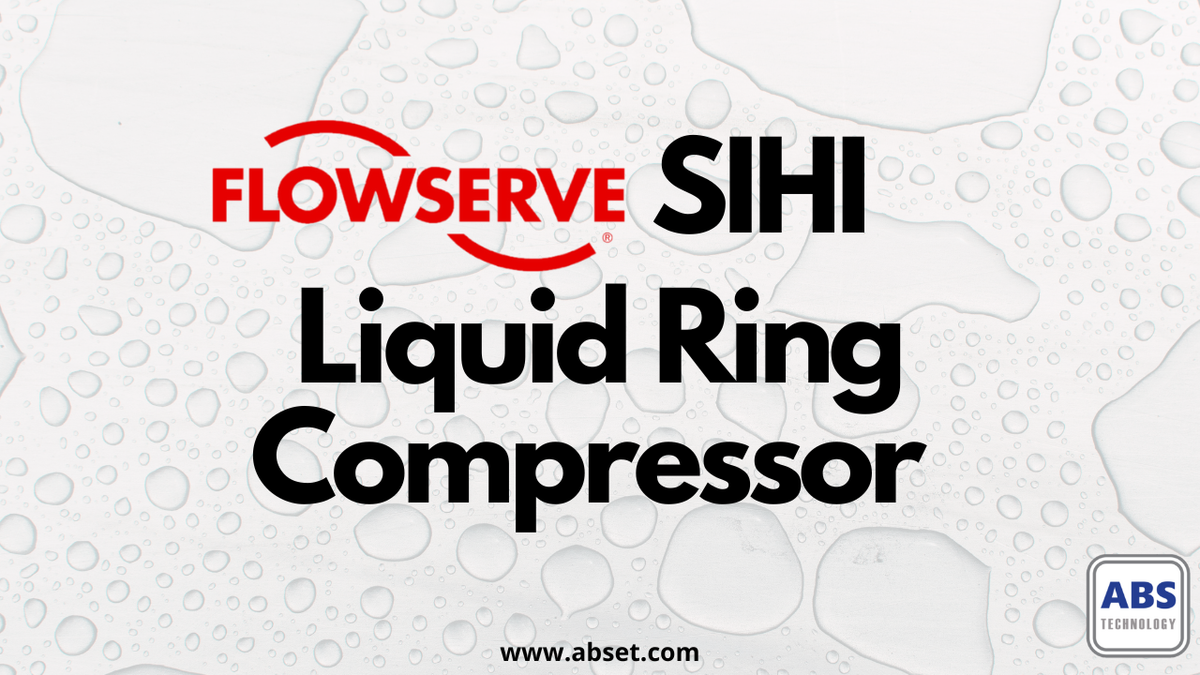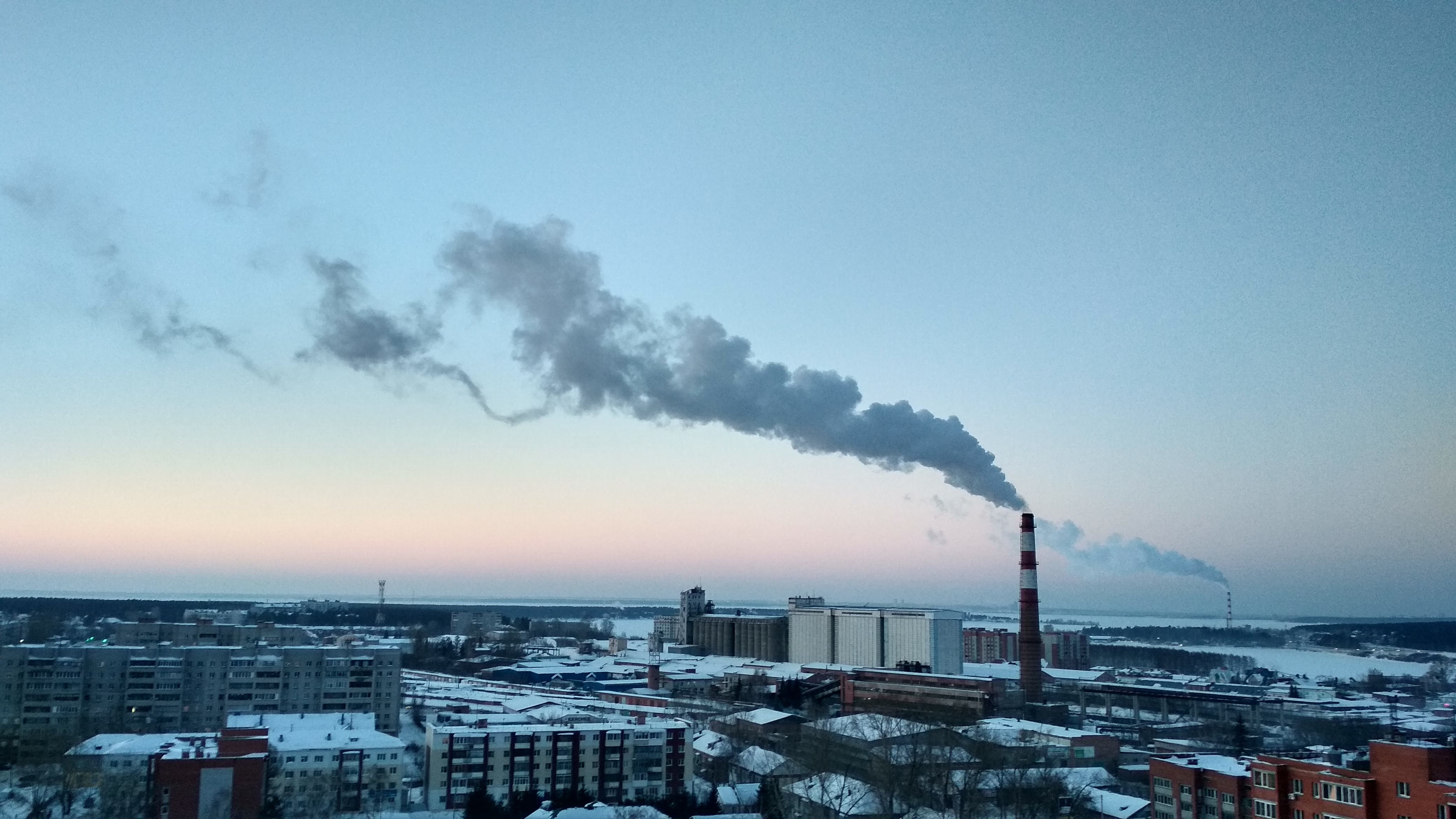 An ideal solution for a variety of applications especially gasses and vapours recoveries, the liquid ring vacuum compressor is always a must when safety is a critical requirement. It has been found useful to handle flammable or corrosive substances that are found in chemical processing, chlorine processing, CO2 treatment, ozone bleaching, vinyl chloride-monomer (VCM) or aromatics recover as well as water treatments.
This liquid ring technology's ability to use any type of service liquid (eg. Water) to create a seal makes them suitable for dealing with applications in which process contamination is prohibited. It is able to provide you with higher efficiency operation with lesser downtime and maintenance costs.
How Do Liquid Ring Compressors Work?
An impeller with curved blades rotating inside cylindrical casing. The casing is filled with service liquid but are typically water

Centrifugal force is created by rotation here and it forms a moving tinf of fluid against the interior wall of the casing.

The outflowing section of the liquid ring starts to expand volumetrically. This is when the gaseous process medium to be drawn through the inlet port in the guide plate.

The medium is compressed, and the volume is reduced in the inflowing section

The medium and the service liquid is discharged through the outlet port in the guide plate after the compression.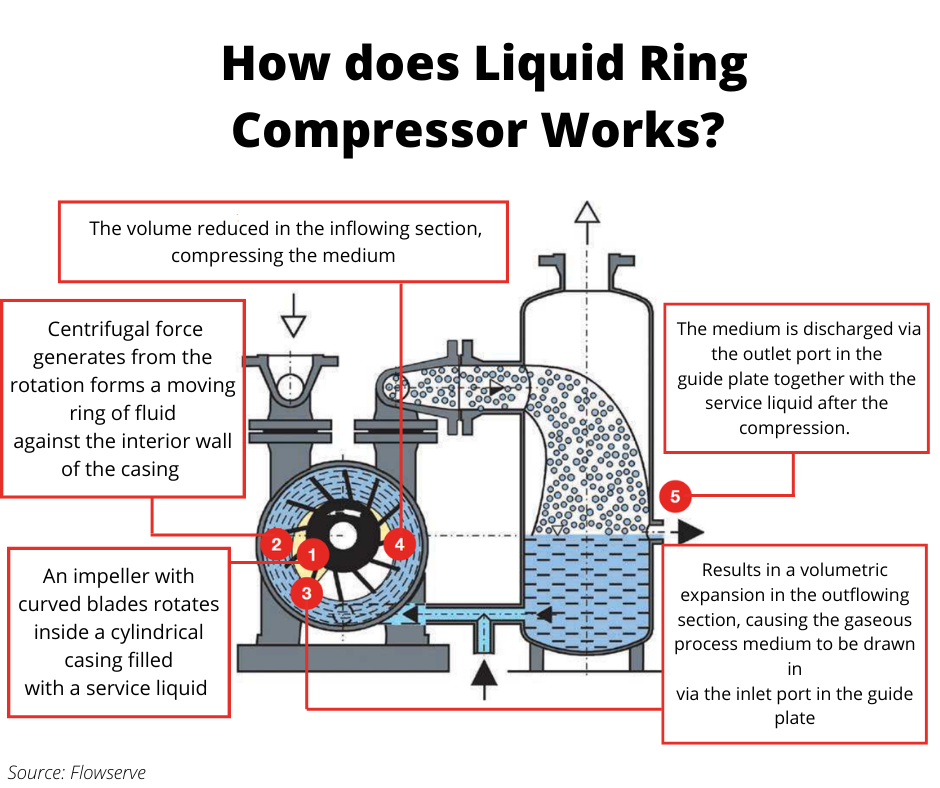 Why choose Flowserve liquid ring compressors?
Pumping of nearly all gases and vapors

Non polluting dur to a close to isothermal compressions

Oil-free, as no lubrication in the working chamber

Additional liquid can be handled with the gas flow

Easy maintenance and reliable operation

Low noise and nearly free from vibration

Wide variety of materials, therefore applicable nearly anywhere

Incorporated central drain

No metallic contact of the rotating parts

Full API 681 compliance
Source: Flowserve