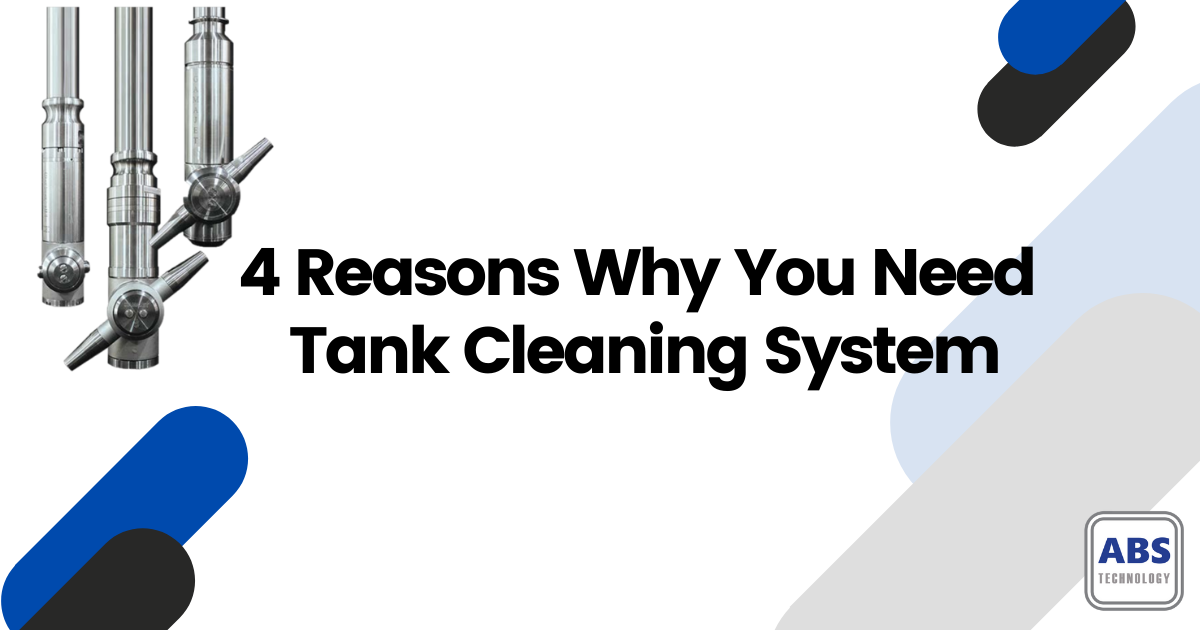 4 Reasons Why You Need A Tank Cleaning System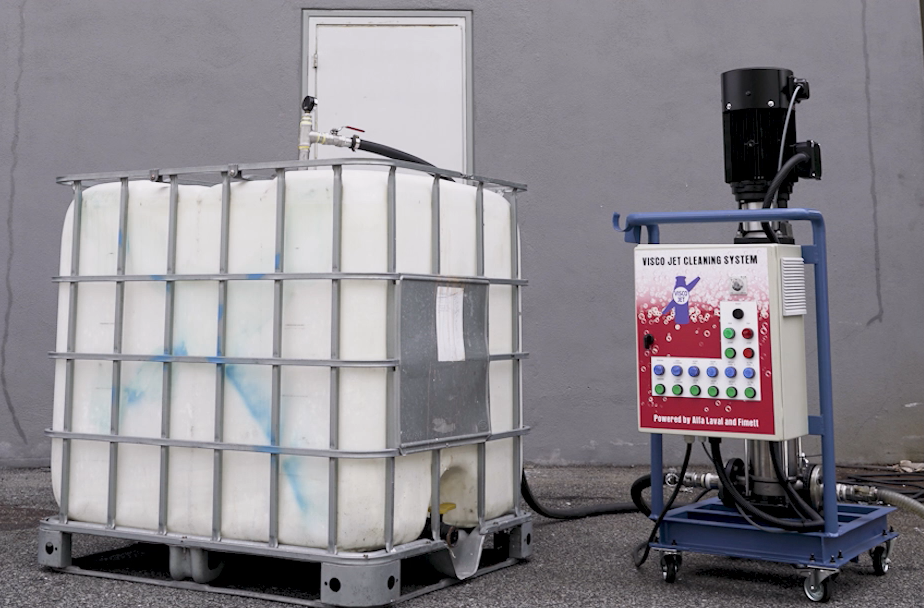 Cleaning a tank can sometimes be time-consuming and dangerous, especially when you are doing it manually. In order to achieve a clean tank environment in the most efficient and safe way, it is crucial to look into tank cleaning system. A tank cleaning system is designed for delivering a high-pressure jet stream to clean residue in the tank avoiding contamination. This is crucial especially when you are in the pharmaceutical industry, food and beverage industry or chemical industry, as contamination costs manufacturers a huge amount of money.
Utilizing its 360-degree crisscrossing rotating pattern, a high-performance tank cleaning system is able to thoroughly clean a tank in just one cycle. The good news here is ABS Engineering offers you a tank cleaning solution that you can either buy or rent it! But before we dive into that, here are 4 reasons why you should use a tank cleaning system:
Speed and Yield
Our VISCOJET tank cleaning system is able to significantly decreases your usual manual cleaning time down to 85% while giving you a 100% clean assurance. It revolves 360 in both the horizontal and vertical planes, with synchronized solid jets providing a tight and thorough scouring pattern on the inside tank surfaces in just one complete cycle
Effectiveness
Time is always crucial when it comes to production. Reducing tank cleaning time, using our tank cleaning system allows you to increase the effectiveness in your production line. This enables a lesser downtime in the factory and your machines are back to work before you even know it.
Safety
Often times, manually cleaning a tank requires someone to climb into the tank and brush the tank. This is time-consuming, dangerous and it jeopardises the workers' safety as they might slip in the tank or even get intoxicated by inhaling the gas or odour of the substances inside the tank. Our VISCOJET tank cleaning system eliminates the need of manual cleaning, provides you a safer working environment while increasing the efficiencies at the same time
Environmentally Friendly
Another amazing reason why a tank cleaning system is something you definitely need is its ability to take care of the environment. Our VISCOJET tank cleaning system requires minimal maintenance and cleans your tank effectively which means less water consumption and better for the environment.
The VISCOJET tank cleaning system is now available to buy and rent. If you are looking for an effective, money-saving, and safe way to clean your tank, this is your time to talk to us now!
If you want to know more, watch the video below: